Men should not be left out in baby shower! At least when it comes to receiving gifts.
Welcoming the newest member of his family gives them a wonderful feeling. It is nice to know that you will have a cute baby coming soon but it is also something serious to have. Babies are blessings from heaven but having a baby is a big responsibility.
Being a father is very challenging in all aspect but very rewarding as well. Show your support to your father-to-be friend or family member by these great baby shower gift for dads and dads-to-be.
Dads Are Priceless Tee Shirt
ZAZZLE.COM
Dads are special as our mothers are. They are priceless and irreplaceable. Let your friend knows that being a father is a wonderful thing that will happen in their life. This gift idea will let them feel proud of their new title. This title is something they can't earn in school or any training. It is a lifetime title that no one can take away from him. Being a father is a great opportunity for them to have. This gift idea has a comfortable loose fit and has a casual design. it is made from a pre-shrunk cotton fabric and has a dark color that will become his favorite shirt.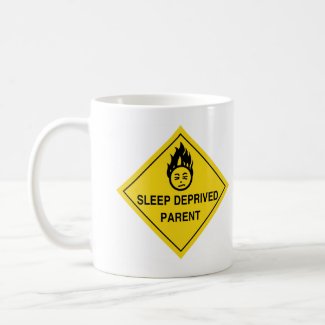 Dads Are Priceless Tee Shirt
ZAZZLE.COM
New fathers are always assigned in the night shift. This mug will make them enjoy a nice cup of coffee to keep them awake in the morning. It is a funny gift idea for a new dad you know. It is made from durable ceramic in a classic white color. It has a large handle giving him a good grip just in case he is so sleepy coming from his night shift of babysitting. It is dishwasher and microwave safe. It makes a wonderful gift for a new dad.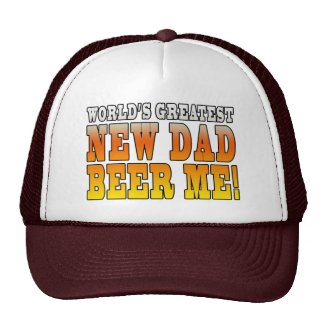 Worlds Greatest New Dad Trucker Hat
ZAZZLE.COM
Another funny baby shower gift idea for your new dad friend. It is made from 100% polyester foam front that has a wide area for a cool design. this cap displays a nice design perfect for the greatest new dad you know. It has a mesh back that is made from 100% nylon that keeps his head cool. It is adjustable and available in 11 color combinations. It is funny but a supportive and positive gift for a new dad you know.
Experimenting with Babies
THINKGEEK.COM
If you have a new dad friend that is clueless how to take care of their new baby then this is the best gift you can give him. This book has fun projects for your new dad friend and his new baby. It will help him monitor his child's progress. Experimenting with babies is a great book that includes 50 science projects that let a new dad test his new baby's ability to understand and interact with their surroundings. It will also give then something to bond with.
Baby Bottle Charm Sterling Silver Pendant
AMAZON.COM
This baby bottle charm is a perfect gift for dads and new dads. It can be given as is or with a necklace to complete it. It has a cute bottle design with an antique oxidize finish, made from sterling silver and can be an added accent to his keychain or necklace. It is a cute keepsake that a new dad can hold on and will remind him of this wonderful moment. He will be proud to have this and declare how happy he is for being a dad of his precious little baby.
Beaba Babycook Recipe Book
AMAZON.COM
This is the greatest tool a new dad can use to make sure that his new baby will grow up healthy and smart. This recipe book has 85 full colors, step by step recipe that is specially designed for his precious little angel. This will make his baby's meal time fun and healthy. He will enjoy helping his wife preparing nutritious food for their precious baby. This is a practical and very useful gift you can give a new dad. He will surely thank you for this wonderful gift. he will feel like a professional chef/nutritionist for his baby because of this cool gift idea.
New Daddy (No More F-bombs) Swear Jar
AMAZON.COM
This is a funny baby shower gift idea you can give a friend that will soon have a baby. This is a cool and funny gift for dads who is fond of swearing. Once he is about to have his new baby he would want to his baby's environment to be nice and proper. Help him avoid swearing and keeping his mouth clean. this jar includes a Swear-O-Meter that shows his child's future if he continues on swearing, Corrective Aid soap which is a handmade soap that helps him clean up his potty mouth and an Assessment tool which is a classic steel church-key bottle opener that helps him test his potty-mouth how it progresses while enjoying a bottle of brewery. Fun gift!
Daddy's Diaper Toolbelt
AMAZON.COM
Make sure that he is always ready to address his little baby's needs. This is a great gift for dads and dads to be. It is a useful and fun gift that will help him in taking care of his sweet little angel. It comes in a gift box just right for gift giving. this tool belt gift set includes all the essentials he needs like a black canvas apron where he can put things he needs when changing his baby's diaper, disposable diaper changing pads, baby wipes and some funny tools like, face mask, tongs, safety glasses and gloves to protect him from serious injury while changing his bay's diaper. It is a fun gift to share.
Daddy's Little Project Diaper Bag
AMAZON.COM
Office bag on Mondays to Fridays and diaper bag on Saturdays and Sundays. This bag is so stylish even it is just a diaper bag. I like the cute little on it that says "dad's little project." It has a Velcro closure, 7 outside pockets and small zipper pockets inside it. This is a nice baby shower gift especially for new dads. It is designed to look like a work bag so make sure he won't switch his work bag from his diaper bag. It is so convenient to use so that they can enjoy more while at the park or visiting the grandparent's house.



It is a big task to be a dad. You are embracing a big responsibility that doesn't have day offs or vacation. Being a father is a lifetime commitment. It has no contract that will expire. It is a forever task that is the most fulfilling job a man will ever have.