Giving a part of your blessing is such a great thing to do. We have to learn to share wholeheartedly the blessings God has given us.
Gifting is a special way to express how much you appreciate a friend, a love one or family member. You do not have to wait for the next Christmas season to give gifts. If you find it hard to give a Christian fellow a gift for any type occasion, well no need for you to worry. Here is a list of gift ideas that suit Christian guy's taste.
"Wonderful Counselor" Sculpture
AMAZON.COM
It feels great if there is someone you can talk to in times that you are at your lowest. Somehow it is assuring to know that there will be someone to counsel you and to tell you the righteous thing to do. God talks to us through Bible and this sculpture is the best representation of God who listens, who cares and who loves us. It is made of hand-cast resin on a wood base with black satin finish. Inspire a male friend of this unique and meaningful Christian gift to a friend.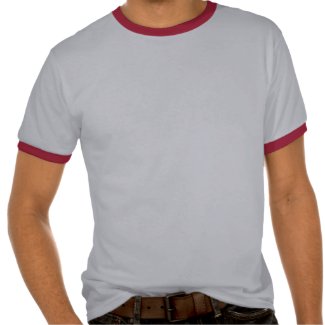 "Real Men Love Jesus" Shirt
ZAZZLE.COM
Check out this retro style shouting out the faith you have for GOD. This shirt has a white color that has a contrasting neckline and sleeve linings. Don't worry if it won't shrink after the recipient washed it because it is re-shrunk and made of 100% cotton. Real Men Loves Jesus. This is really a tough statement that a Christian man has to commit. If you know how to love God it won't be hard to love your neighbor.
"Jesus" Tri-Fold Leather Wallet
AMAZON.COM
It doesn't mean that you are a Christian you have to dress like the apostles. You can still show your faith and passion to God even in small things. This gift idea is an inspirational present to give someone; it is a tri-fold brown and displays a cross and a collage debossed on it. It also has a bill fold pocket, 6 credit card and 1 ID window slots and 2 multi-function pockets. Let God manage his finances and let him receive bountiful blessings too.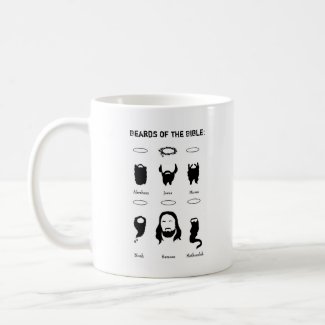 "Beards of the Bible" Mug
ZAZZLE.COM
This is a fun item to give to your male friend or family member. It showcases different kind of beard of personality mentioned in the Bible. The print looks well as well as the quality of the mug. Pictures turned out great without fuzzes and blurs. You can also attach your favorite photo or saying to heat up your coffee break. This gift idea is dishwasher and microwave safe. It is really a great gift to give.
Did you know how the ichtus became a Christian symbol? ICHTUS (a Greek word for fish) is actually an acronym for the Greek words Iesous, Christos, THeou, Uios, Sotor, meaning Jesus Christ, Son of God, Savior in English.
This looks so beautiful and fashionable! He won't think twice about wearing this beautiful ring, made of polished silver.
Jesus Saves – Christian Guitar Strap
AMAZON.COM
Made of cotton canvas, this gift idea will really inspire its recipient to play music, praising and worshiping his creator. It has an easy to adjust buckles that can be adjusted from 38" up to 65". This gift idea is made by Kerusso, known to be maker of good quality guitar straps and uses inspirational graphics and messages on their products. The strap is soft but sturdy and will give the player convenience while playing his favorite piece.
"Holy Spirit" Embroidered Cap
ZAZZLE.COM
This is a good looking cap. Fashionable and has a vibrant color. It is a perfect give on any type on occasion. Your male Christian friend will like this for sure. In a way we have the Holy Spirit leading us to the righteous path. It has a very comfortable fitting, it has tight embroidery you are sure you won't see any loose threads. Let the Holy Spirit guide the recipient of this gift and be blessed in return as well.
By His Wounds – Nail Cross Christian Bracelet
AMAZON.COM
Our faith doesn't limit us from going to church every day or praying every night. We can also show our praises by incorporating it with style and fashion. This Faith Gear Bracelet is made of rich leather, unique finishing and has its original casting. It is so simple but it is telling the whole world how the recipient is proud to be a Christian. Tell the world how much faith you have for him.
This gift idea is made of quality olive wood. My grandfather used to tell me that the night before Christ was betrayed by Judas he knelt down and pray in the Garden of Gethsemane, and that garden was full of olive trees. This cross necklace actually reminded me of that story. Be the one to let your friends and families know and are reminded of how great sacrifice Christ made.


Our God is a generous God and he doesn't want his children to starve. He wanted his children to be bountiful. He is our provider and we have nothing to fear. All we have to have is faith.