Accountants are the one who help us manage our financial tasks like with tax computations, bookkeeping, and other financial information. They make our financial life easier. Imagine computing your tax for the whole year, managing your finances, and re-computing stuff and hate math at the same time! Seeing how important accountants are, learn how to appreciate them. Here are some cool stuffs you can give an accountant friend or family member. Check out this list of great gift ideas for accountants. They will surely love this.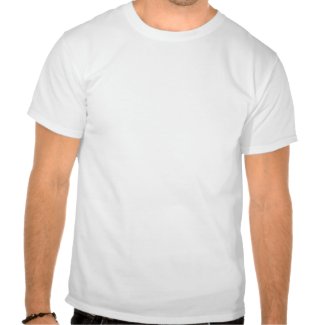 Happiness is Debit=Credit Shirt
ZAZZLE.COM
Working overtime to force balances, finding that tiny little dollar amount to reconcile amounts is a part of an accountant's life. And that moment when they find that missing piece of value will give them a sudden surge of "whoop whoop". This is an inside joke with accountants and trust me, your accountant will get it.
Working with debits and credits, your accountant is sure to chuckle when he receives this funny necktie. Your accountant will surely wear this to work when it is time to crunch numbers before the tax season ends.
Don't listen to the voices in your head Listen to your Accountant Plush Teddy Bear
AMAZON.COM
Accountants are not getting the respect they deserve. Show that you care about accountants with this funny plush teddy bear with a very important message. It is a wonderful gift for accountants that you know. This is absolutely a cute gift idea for an accountant you know.
St. Matthew (Patron Saint of Accountants) Medal
AMAZON.COM
I didn't know that there is a patron for accounts until I see this gift idea. It is said that St. Matthew is the patron for accountants, book keepers and bankers. Well this is a nice thing to know at least we have something unique and religious to give an accountant friend for a gift. It has a shiny silver finish and engraved design. It comes with a 20" necklace chain that is just the right length. This is a nice gift for Catholic accountants. Great pick!
"It's Accrual World" Coffee Mug
AMAZON.COM
It is indeed a funny gift to give an accountant or a book keeper you know. It is funny but all so true. This mug can hold up to 11oz of liquid, perfect to hold a nice brewed coffee in the morning before you start computing those taxes to pay. It is dishwasher and microwave safe mug; so easy to clean and reheat your favorite hot drink. It is a nice and simple gift to give on any occasion. You can also include a gourmet coffee for a complete gift set.
Accountant's Wall Clock
AMAZON.COM
An account should always be on time delivering her computation or else there is a corresponding fine if a tax computation or declaration hasn't been submitted on the set date. So this is a helpful gift idea for an accountant friend or accountants and bookkeepers in the family. It also has a nice quote that says "I am an Accountant, trust me" it is funny but actually it is true. Accountants know what they are doing, they are good with numbers and computations so we better trust them. It is a 10" wall clock perfect for office use. It is a very useful gift and a lovely décor.
Accountant's Money Signs Socks
AMAZON.COM
If there is a clock for accountants well definitely there should be socks for them too! This pair of socks is really meat for accountants. It has a money patterned design that features pound and dollar signs. It is indeed an ideal gift for book keepers, accountants and bankers. The fabric used for this sock is machine washable, made from 65% cotton, 33% nylon, 2% elastane. It comes with a gift tag, ready for gift giving. This gift idea suits any type of occasion, so better add this on your list.
Casio Classic Calculator Watch
THINKGEEK.COM
Calculator is something an accountant shouldn't be missing. This is his main tool to perform his job. Well let me say calculator is an essential for accountants. This wrist watch is a smart gift to share. It gives time and functions as a calculator when he needs it. This Casio watch has a built in 8-digit calculator with a touch pad for comfortable use. it also has a=other features like a stopwatch in second increments and split time, a calendar up to 2079! Casio is known to be creator of quality calculators and watches. This is really a useful and fashionable gift for an accountant. You better have one too!
The Bag of Holding
THINKGEEK.COM
Accountants needs something to place their paper works and files when submitting it. This gift idea suits your accountant's needs. This bag can carry stuff he needs and it is fashionable too. This bag has big compartments where you can place you laptop, tablet, books, folders and other stuff; just make sure it's not going to be that heavy. It is made from grey canvas that is very durable. Its compartment for your laptop is padded making sure it is safe and protected. It has 5 compartments for your stuff. Practical and useful choice of gift.
Accountant – Tile Pen Holder
AMAZON.COM
This is a simple gift to give but it is very useful. This pen holder is made out of solid wood with a glossy tile on one side with graphics that says Accountant. This 5-inch pen holder is a perfect gift for accountants because they need their pen ready all the time, accountants need to do a lot of signing and computation; their pen needs to be handy all the time. this gift idea will organize their pen and keep it in one place keeping them ready anytime they need their pen.


Just learn how to trust your accountants they know what they are doing. They are good with numbers and they studied hard to be in their profession. What ever gift item you choose to give them it will definitely be loved.