There are times that father-in-laws are not really the best buddy to be with. There are times that they are grumpy but there are few lucky ones that have a great bond with their father-in-laws. If you wanted to let him know how much you appreciate him and love him the way you love your own father, show him a little appreciation by giving him these gift ideas. You don't have to wait for a special occasion just to give him something. Take a look at these gift suggestions that he will love to receive.
This gift idea is perfect for any occasion; it suits well even as a birthday gift or Father's day gift. Your father in law will surely appreciate this 4 piece gift set that has 3.4 ounces EDT Spray, 6.7 ounces body spray 3.3 ounces after shave, 1.7 ounces EDT spray. Perfect for everyday use. Your father in law can use it on any occasion as well. Isn't this a wonderful gift to give?
If your father in law tends to always forget to drink his coffee while it's hot, then this is the best gift idea to give him. It is a small version of thermos for grownups. This Magnetic Thermo Pot has a seal that locks in the heat or coldness of his drink making him enjoy the taste even he forgets to drink right away.
Fighter Pilot for a Day Experience
CLOUD9LIVING.COM
If your father in law is an adventurous type, he will definitely thank you for this wonderful gift idea. He will surely enjoy having a thrilling air combat day experience! Fly a fully aerobatic Marchetti SF260, Italian built fighter plane, fly 90% of the time and doesn't require experience to fly this fighting aircraft. He will be guided by his instructor to outsmart the rest of the pilots in the battlefield!
Doctor Who Master's Pocket Watch
THINKGEEK.COM
This is a perfect replica of the Pocket watch from Doctor Who TV series. It has a nightlight feature and waistcoat chain for security and a high quality of die cast metal construction for great durability. Its style is awesome that your father in law will love this gift idea and he will make you his favorite child-in-law!
Tactical Fountain Pen Combo
THINKGEEK.COM
This gift idea is a cool combo of refillable pens in a combat design. This package includes pen body with cap, fountain pen tip, roller pen tip, 2 fountain pen ink cartridges, and 1 roller in cartridge. Its fountain pen uses a German-made generic fine point nib with Iridium Point, and the Pen Body is made of black aircraft aluminum. It is an awesome gift to give your father-in-law on any occasion!
The Riviera Silk Pajamas
AMAZON.COM
Give your father-in-law an impressive gift! This gift idea is made of high quality silk and has an absolutely fantastic fit and feel. Its silk looks so gorgeous and it has a vibrant color and very soft texture. It gives great comfort and relaxing sleep because of its soft texture. Don't forget to pick your father-in-law's favorite color!
New York Craft Beer Tour
CLOUD9LIVING.COM
Your Father-in-Law will truly love to explore the mouth-watering Craft Beer tour. He will be with a certified and friendly guide while enjoying 10 different beer tastings and learning the beer making process. After this tour he will taste beers like a pro. You can join too!
World's Greates Father in Law Tee
ZAZZLE.COM
"It's not easy being the world's greatest father-in-law" this is printed on this cotton made T-shirt that exactly says how difficult it is to be a father-in-law. You are lucky that your father-in-law let you in their circle of trust and welcome you in their family, treated as their own child. This is a simple gift to let him know you appreciate him as your father-in-law.
Sonic Screwdriver Programmable TV remote
THINKGEEK.COM
Let your father-in-law control his television like The Doctor himself (as seen in TV.) He can control his TV by hand gestures using this wonderful device. The Sonic Screwdriver Programmable TV remote makes your father-in-law a time controller. It has 13 gestures and 3 memory banks and can store up to 39 remote control codes. This device is so easy to program. This is really one of a kind gift idea.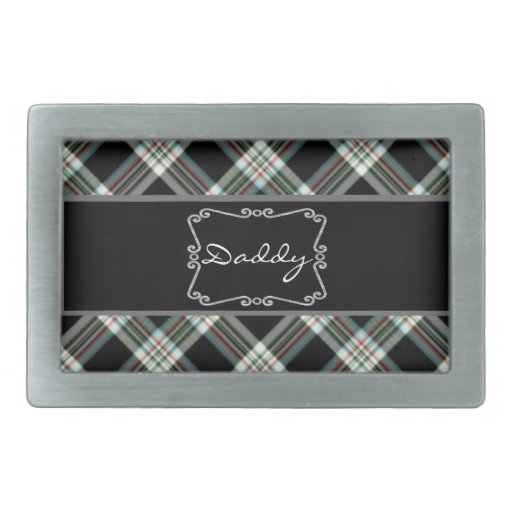 Elegant Tartan Daddy Belt Buckle
ZAZZLE.COM
Try giving him something personalized and looks great! This gift idea has a "daddy" overlay. The printing does not fade easily and this can be worn everyday without fading. Your father-in-law will surely look good with it!


You may find that sometimes your father-in-law seems that he doesn't really smile. He might be a terror for you or sometimes your best opponent but come to think of it, he is the man who raised the person you are with now. This is just a small way to thank him in raising the person that makes you whole.