We all travel to one extent or another.  But, some of us are frequent travelers, for one reason or another.  Perhaps the reason is "Because the boss says so," or because "I can't rest until I've seen it all."  Whether they go by car, plane, train, or ship, go they do.  Whatever the motivation or mode or transportation, there are things that can make the journey easier, more convenient, or just plain more enjoyable and memorable.     So, if someone in your life drives, flies, or even floats a lot, here are a few suggestions for presents to  please the frequent traveler.
---
Travel Accessory Gifts that Will Get Plenty of Use
Portable Hand Scales with Tape Measure for Baggage
AMAZON.COM
One of the last things the serious traveler wants is to arrive at the airport to find they'll have to pay a hefty overweight or oversize baggage fee.   Problem solved with the Leokir 2 In 1 luggage scale.  With a built in tape measure, you'll know your bags are within the size limits. Conveniently, the green LED weight readout changes to red when the bag being weighed exceeds 50 pounds.  Even more convenient is a feature that allows you to "lock in" the reading after putting the bag down.
Operates on a pair of AAA batteries, which are included.
Highly recommended, yet inexpensive, travel accessory, this is a great little item to stuff in your favorite traveler's Christmas stocking.
Personalized Luggage Tag
ZAZZLE.COM
No matter whether it's travel for business or pleasure, there is always the issue of tagging bags.  For anyone who travels often, personalized luggage tags are a nice touch.  Ther're also handy if the person's contact information is included in case of lost bags.   With a name on the front and contact information on the back, it functions as an ID tag.  The travel themed passport stamps design also lets it help you find your bag on a crowded luggage carousel.
Travel tip:  Personalize with first name (and, if desired, last initial) and contact number ONLY, using the number of a phone you'll have with you.  That's enough for the finder of a lost bag to make contact.  But NOT enough for an unscrupulous individual to easily see exactly which house, on which street, may be unattended for a period of time.
Travel Tie Case for Up To 6 Ties
AMAZON.COM
For the well dressed gentleman traveler, a mussed or wrinkled tie is never a good thing.  Take along up to six of your favorite neckties without fear of being embarrassed by wrinkles.
This polyester case, with its padded lining will assure him he'll be ready for a business meeting or a formal dinner.  The little zippered pouch for cuff links and tie bars lets him keep everything together and ready for anything, whether it's  a day at the office or a night on the town.
Jewelry Organizer for Home & Travel
AMAZON.COM
For the lady traveler is an absolute essential.  After all, you're not completely dressed until you've accessorized with just the right pieces of jewelry.
What's nifty about this travel jewelry organizer is that you don't have to wait until you take a trip to use it.  It's equally at home in your bedroom or closet.  When it's time to leave,  it folds up to about 1/3 its open size and snaps securely closed.  Just pop into your tote bag or carry-on, and you're ready!  There will be no worries about jewelry pieces falling out and getting lost in transit, because the various sized pockets zip securely closed.
The fact that it can hang in the closet, right along with you clothing is sure to be a favorite feature.  That's something that's particularly helpful where storage space is at a premium, like in a typical cruise ship cabin.
---
Travel Accessories To Aid in Staying Well Connected
Travel Universal Organizer for Cables and Electronics Accessories
AMAZON.COM
Hardly anyone travels without electronics anymore.  And, most of us take multiple devices along when we're on the go.  That means multiple cables, extra batteries, memory cards, chargers. flash drives, and more.  Keeping all those extra pieces together and organized can be a challenge.  Meet that challenge with a travel organizer designed specifically for that very purpose!
Place this handy zippered organizer in a carry-on, purse, or backpack, and always be able to  retrieve exactly what's needed when it's needed.  It has a number of pouches, pockets, and straps  for holding a variety of cables, drives, SC cards, flash drives, and more.
It's one of those small things that you might not have known you needed, but will never want to be without again.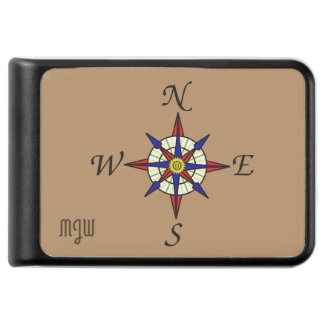 Compass Rose Monogrammed Power Bank
ZAZZLE.COM
Been in an airport lately?  Or on a cruise ship?   Did you notice that available power outlets were in short supply?  That can be a problem when the battery on one (or more) of your devices is running low.  Carry your own source of extra power with you,   and cross that particular problem off your travel worry list.
Custom made for the stylish traveler, this monogrammed model sports a compass rose on its face.  And, it's easy as pie to customize!  Just fill the desired initials in the blank provided to create the monogram.
The TenFour 10400 mAh Power Bank provides an emergency source of power.  Rapid charge up to three devices at once.  Works for any cell or mobile device that has a built in recharable battery.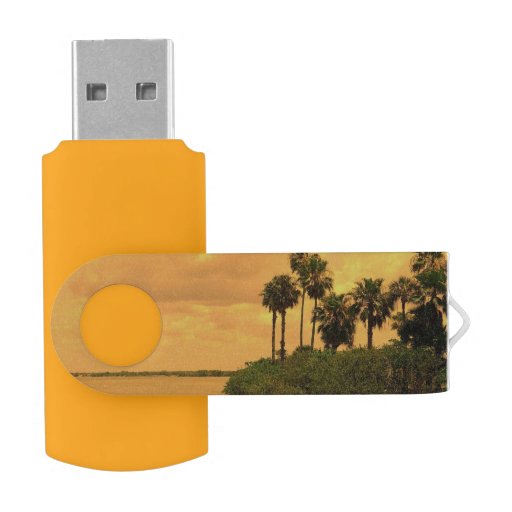 Palm Tree Reverie USB Flash Drive
ZAZZLE.COM
It never hurts to have an extra flash drive on hand.  And, when it's a particularly attractive one that's not like all the others, so much the better!
Grab one of these, featuring a swing out cover with a pretty tropical travel scene on it.  Choose your capacity, from 8 gigabytes, all the way up to 64, and your choice of speeds.
Shown with a gold body, but there are nine other colors to choose from as well.
---
Give Them the Whole World
3 inch Gemstone Globe Paperweight
AMAZON.COM
The ideal quality desk accessory, this gemstone globe paperweight is a little work of art will be appreciated by any avid globetrotter.
The jewelry grade semi precious gemstones that make up the planet's various parts are hand carved and placed, for a striking replica of the world we live in.  a small flat felt bottom makes this weighted piece a stunning paperweight or display piece either one.
The world's oceans on the version shown are in Bahama Blue Opalite, but several other ocean colors are available, including copper amber, and  purple amethyst  pr black opalite.
The World - Scratch off Places You've Been
AMAZON.COM
Where on earth have you been?  Much more fun, and way cooler than sticking pins in a map, this "scratch off" version lets you reveal the places where  you've set foot by rubbing off a gold foul top layer with a coin.  Major cities are marked, and in the U.S., the state boarders are on the under layer.
It's a decent size, at just under 34″ x 24″.  Comes rolled up in a tube, ready to frame and hang on the wall or mount on a cork board.
1,000 Places to See Before You Die
AMAZON.COM
For the armchair traveler or those who've "been there, done that," this new edition of the definitive travel bucket list is sure to please.  A must for those who like to roam the world from their own living room, as well as anyone planning their next travel adventure.
With lots of full color pictures, travel tips, sights to see, foods to try, and more, it could easily serve as a vacation planner for years.  This newest edition has over 200 new entries, and includes locations 28 countries that weren't mentioned in the original.
Available in paperback and Kindle editions.
---