Children love the holidays because of the festive atmosphere, the food, the games and most especially because of the gifts. St. Patrick's Day is one of the most celebrated holidays all over the world. Although it started out as an Irish holiday, it has turned out to be a global festivity and everyone seems to enjoy it. If you are planning to be generous and give away t-shirts this coming St. Patrick's Day to the kiddos but would like the gift to be unique and funny, you are in luck then because we have compiled the top six funny tees for the kids.
Leprechauns or lobaircin are small male fairies in the Irish folklore. They do look like old shoemakers or cobblers who enjoy partaking in mischief. Since they are known to cause tricks and are indeed mischievous, this funny representation of the leprechaun is catched in this shirt. A mug shot of a leprechaun whose name is Lepre Con is seen in this kid's basic hanes shirt. A sure fire way to tickle the funny bones of your kid recipient especially if he or she is a big fan of leprechauns. This basic tee is very comfortable and is tag less which makes it a family favourite. You know how kids hate the tag on the shirt and find it itchy. You'll be appreciated for gifting a tag less t-shirt by the parent and the kid too. It is made from 100% cotton and comes with various colors to choose from. Sizes are also of various options from extra small to extra large which fits true to the size. You can get this for a little over than 20$ per shirt.
I'm A Kid Not A Drunk Leprechaun
ZAZZLE.COM
Since leprechauns are very small and may be a size of a kid, you may fool around with your kiddo that he or she might be mistaken as one on St. Patrick's Day. This hilarious shirt would be the best gift for your recipient to make the kid feel cool, funny and to imbibe the Irish custom and tradition on this special day. This organic shirt is made in the USA and is made of 100% fine organic jersey combed cotton. The quality and comfort is not compromised with its price of a little over than 32$. It comes in White Organic, Natural and Cinder. The sizes run from small, medium and large which is distinctively cut to fit. Your kid recipient will look adorable aside from being funny on St. Patrick's Day.
Sharing the luck on St. Patrick's Day is known to be coming from kissing the Blarney stone, catching a leprechaun, wearing green and a lot more. You need not to catch a leprechaun to seek for the pot of gold for your toddler may be cute and adorable on this T-Shirt. The perfect toddler shirt for St. Patrick's Day is here. It is made from 5.5 oz of 100% ultra soft cotton jersey with double needle stitched bottom and sleeves hem for durability. The kid will outgrow this shirt and it's still being in one piece because of its durability. This shirt comes in Ash, Light Yellow and Light Blue. Sizes vary from 2T to 4T. You'll get a high quality shirt with a very funny design for your toddler recipient for only a little over than 20$.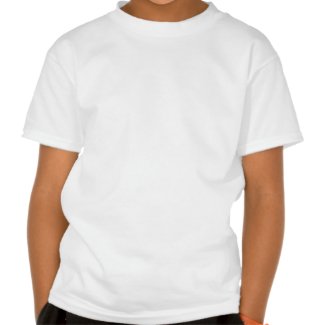 Leprechaun in Training
ZAZZLE.COM
Give cheers this coming St. Patrick's Day by giving away an adorable tee with a funny design of leprechaun in training which features a cute leprechaun with shamrocks on the side. This shirt is comfortable and loose fitting which is very ideal for kids. In addition, it's also tag less with a crew neck design which fits all neck sizes of kids. There are various sizes to choose from which fits truthfully. It comes in extra small to extra large with a variety of colors to choose from. This shirt is made from 6.0 oz of pre shrunk one hundred percent cotton which is very advisable for kids who ran around often and comes out all sweaty. You can even customize the design of the shirt before placing the order. This cute and funny shirt is only a little less than 21$ all for your very own leprechaun.
Pinching has been the tradition on St. Patrick's Day. If you get caught without wearing any shade of green on St. Patrick's Day you will be pinched by a leprechaun or perhaps an elderly who believes this tradition. Let your kid be the pincher and not the pinchee on St. Paddy's Day. This hilarious shirt is made from six ounce of pre shrunk cotton which makes it very comfortable when worn. This basic t-shirt comes in different colors and of various sizes from size extra small to extra large. You can also personalize the design of the shirt. All of these great deals for this kid's shirt come for only a little over than 24$. Let your kid be hip and in style on St. Patrick's Day with this tee.
St. Patrick's Day is well celebrated for the patron saint of Ireland himself. Although the celebration has gone over rated with alcohol, food, music and fun activities let's not forget the main reason of this holiday. Commemorate the important man for this very day as it is captured on this shirt with a little twist on the back design. This funny shirt is casual, loose fitting and is comfortable. It is in crew neck design and is made from 100% cotton. With a variety of colors to choose from and various sizes to pick which fits true to its size, you'll definitely never go wrong. You can even customize this shirt as you want. This St. Patrick's Day shirt is only almost 25$ which gives you great deal for your money's worth. This is perfect for St. Patrick's Day parade, parties and family gatherings on St. Paddy's Day.